From the first moment the ground is broken till the final sign-off, we are ready to help you with all of your site servicing needs. We believe that by creating an integrated service where we can manage the entire process for you is the only way to deliver superior service.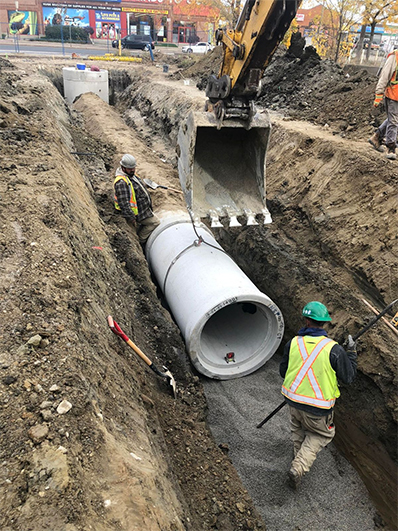 We work on anything from new housing subdivisions to major industrial sites, and are always ready to provide services which include:
Pre-Project Planning
Site Preparation
Excavation
Installation of Water Mains
Sewer Installation
Landscaping
Our innovative pre-project planning ideas will help you get properly started, and we can also help you make sure to cut costs along the way.
We have designed our excavation process to use GPS technology to be more accurate and consistent. This allows us to progress the project more quickly and perform the pipe laying in a more efficient manner.
Drainage issues require a wealth of experience to work with, and with our 20+ years of experience, we know how to put together innovative solutions on the go that will prevent any future issues.