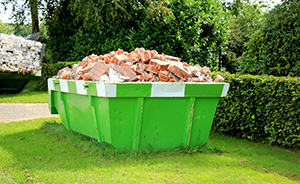 If you're planning a renovation project, you are going to need a roll off garbage bin to put all the waste into. Everything from rubbish around your house to broken pieces of drywall will have to go in the bin, and there is no getting around this.
Our bin rental service covers all of your potential needs. We will send a bin rental specialist by to determine the scope of your requirements and then have your bin delivered anywhere in GTA and whenever you need it.
Bins are most helpful when you're doing a renovation, landscaping and demolition are getting your place, but even if you're just moving and need to get rid of all the junk you don't want to bring to your new home, that's fine.