Our Services
Roll Off Garbage Bin
If you're planning a renovation project, you are going to need a roll off garbage bin to put all the waste into.
Demolition
Company that offers design and build services for you from initial sketches to the final production.
Excavation
We consider all the drivers of change – from the ground up and we'll motivate and support you to make the change.
Shoring
We work buy-side and sell-side and give our clients hard-hitting and objective answers and focus hard on the best opportunities.
Site Development
We work across all the major geographies, meaning we understand the underlying drivers in construction markets.
Site Servicing
Scheduled transport operations, from broad market trends and strategy to the development of integrated commercial strategies.
To help entrepreneurs get their act together
before they talk to investors.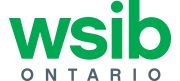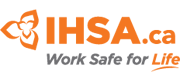 Request an Estimate
Would you like to speak to one of our representatives over the phone? Just submit your details and we'll be in touch shortly. You can also give us a call 647-273-4371 if you would prefer.